Top: Ashburton Carnival 1912
With thanks to Sheila Lafleur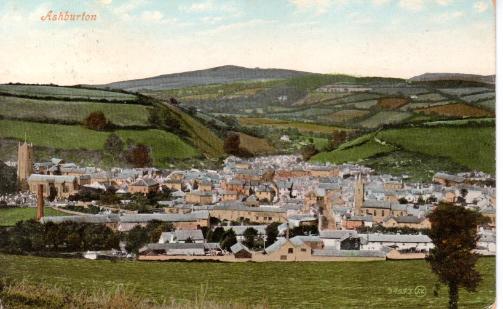 Above: Ashburton 1912
From my own collection

Below: The Exeter Inn and Barnes' Café, 1970s
From my own collection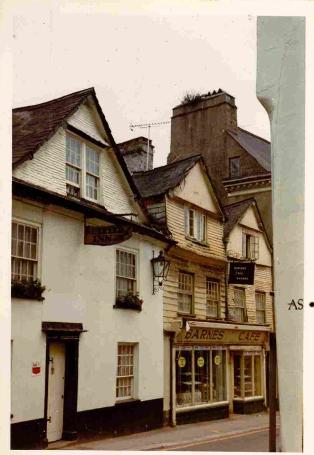 Right: Llamas in an Ashburton field, 1941. I have absolutely no idea why they were here.
Many thanks to Sheila Lafleur for this photograph

Wendy Major believes that this is to do with Paignton Zoo. Food was scarce for the animals during WWII, and the moors provided a free source of nutrition.
Thanks to Wendy for this.
The zoo began as a private menagerie of Herbert Whitley Snr. One branch of the family later lived at Welstor. See http://www.paigntonzoo.org.uk


This website has some of my research into my home town of Ashburton, Devon, UK
Increasingly it also incorporates photographs, research and memories from other people who have a connection to this terrific place, and to all of them my grateful thanks. I am interested in all aspects of the town's history pre-1970, and love to hear from anyone who has information or any objects that I could photograph. To contact me go to the 'About me' page.
Please use the tabs at the top of the page to navigate through the site - many tabs have a further drop down menu. iPad users please see the note below
You can search the site here:
I hope you enjoy your visit
New content last added: January 15th 2018
The search facility is updated fortnightly. For search tips, see the section 'Using the material on this site' in the sub-menu of this, the Home Page.
iPad users. I'm sorry, but the drop-down menus may not work for you (and if they do now, they may not in the future). It is a feature of the host company that I use for this website. We have done something that we hope works at the moment - do send me feedback!