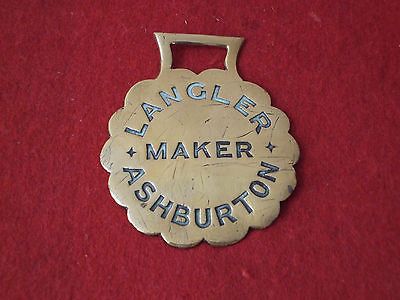 Right: A cheque drawn on the Devon and Cornwall Banking Company, Ashburton Branch. Mr. Ford is being paid £15.7s.2d by James Woodley, in 1896 (possibly 1890).
In April 1891 new premises were opened for the Devon and Cornwall Bank (see the Banks and businesses section), but conceivably the bank may have existed in the town prior to this date.
A note on the back of the cheque says that Mr Ford (the initials look like J S) lives at 3, Elmfield Terrace, St Marychurch.
From my own collection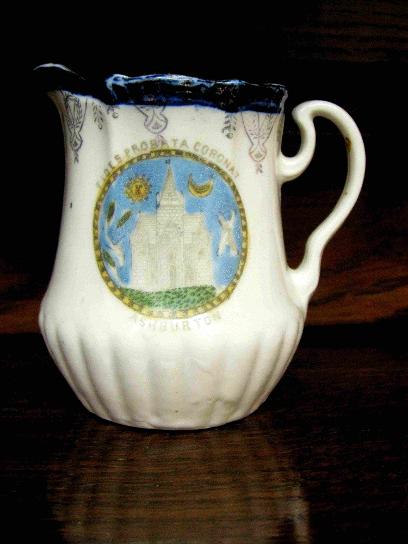 Above: A Victorian example of crested ware - I have guessed at the 1890s. The Ashburton seal has the motto Fides Probata Coronat written above it, which translates to 'Approved Faith Confers a Crown'
http://latin-phrases.co.uk/dictionary
From my own collection

Left: A horse brass, almost certainly made by George Langler, saddler and harness maker, or his son William H.
Born in Ipplepen, the 1891 census has the 57 year old George living in North Street, Ashburton with his wife Caroline and seven sons and daughters. A grandson, Francis H Tucker, is also with him–he was born in New Zealand. One of the sons, William H, is also a saddle and harness maker.
Sold privately, not in my possession.