Stay-makers

Stay-maker is an obsolete term for corsetmaker, a specialist tailor.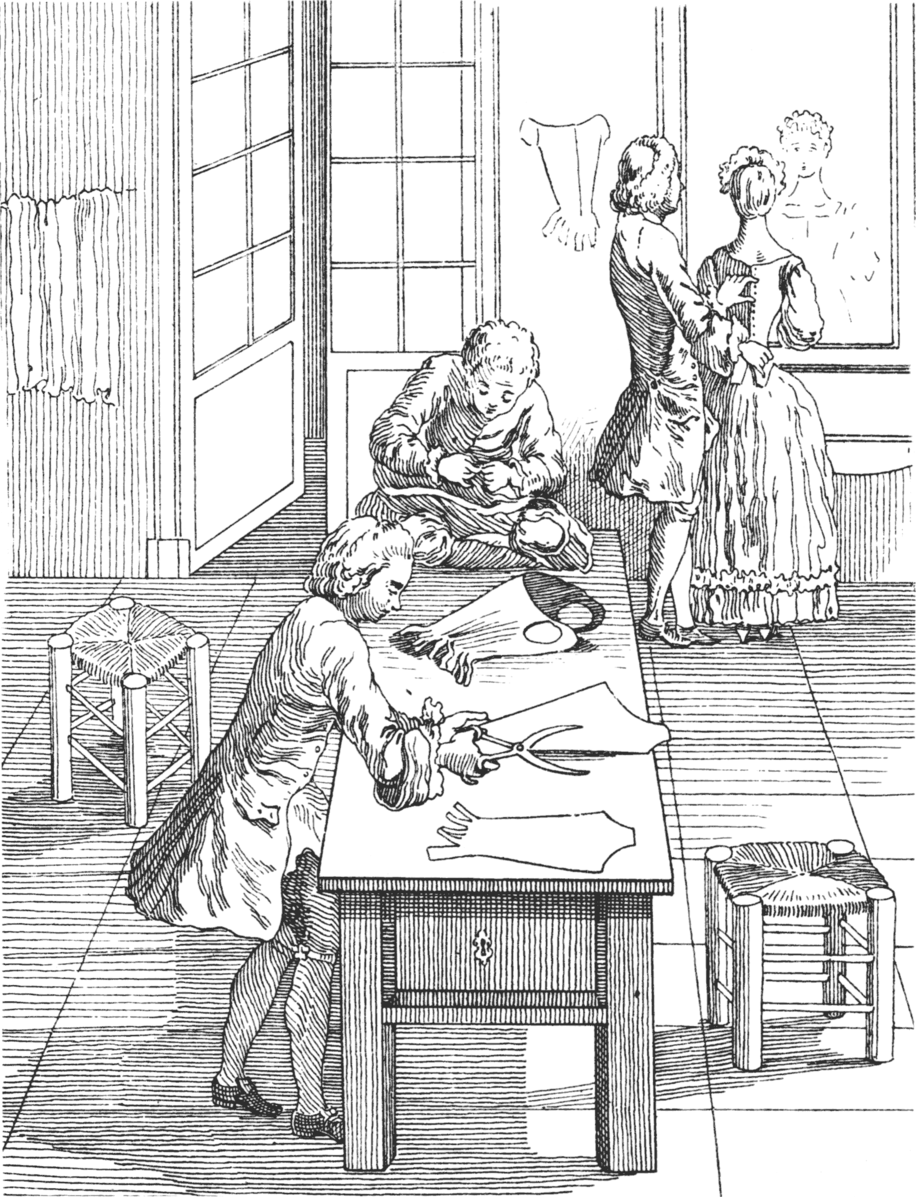 Above: Le Corset a Travers les Ages, by Saint-Elme Gautier
Public domain, via Wikimedia Commons
Stays became a separate foundation garment from the end of the 17th century. They were 'solidly boned garments which encased the torso in something very much like armour...'

Lynn Sorge-English, Stays and Body Image in London, The Staymaking Trade 1680 - 1810, p2

James Cure was a stay-maker in Ashburton in the late 1700s.
A transcript of trades and professions from the Universal British Directory of Trade, Commerce and Manufacture, Vol 2
Nicholas Butland Boynes was baptized in February 1821, the son of George and Ebbett Boynes. George was a staymaker.
In February 1823 George Boynes was baptized, the son of George and Editha.

Parish records

In the 1851 census 69 year old George Boynes was a staymaker, living in North Street. He had been born in Ashburton.
1851 census HO107, piece no.1871, folio 298, p25

Ann Penny, the unmarried sister of William Penny, was in West Street for the 1861 census, and was a staymaker. Ann was deaf.
This is almost certainly the same Ann Penny, stay maker, who was with her parents John and Martha on the 1851 census. At the time the family were living in East Street.
1851 census HO107, piece no. 1871, folio 264, p11

1861 census RG9, piece no 1405, folio 72, p15

In the 1881 census Charlotte Langdon, a 69 year old widow living in East Street, described herself as a Stay Maker.
1881 census RG11, piece no. 2161, folio 25, p6