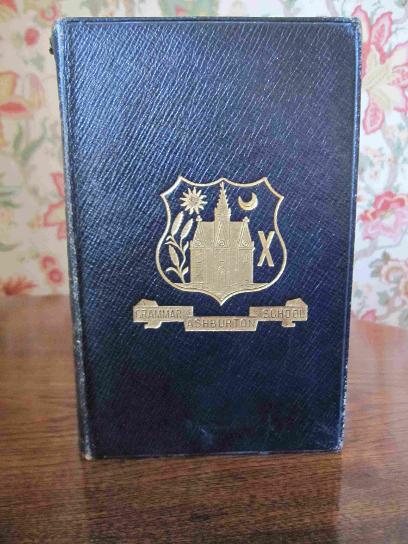 Ashburton Grammar School existed for about 600 years - probably from around 1314 to 1938 Girls only arrived in 1912, and in 1930 co-education was abandoned.(see W S Graf's Ashburton Grammar School, 1938 for a history of the school)

From my own collection
Left and below: this book, The Essays of Elia by Charles Lamb, was given as a prize at Ashburton Grammar School in 1914. The recipient was Edith Stone from form iii - the headmaster at the time was James Mortimer (head 1876 - 1918). The town arms are shown on the bookplate, and are embossed on the front cover.
Edith is probably the same Edith Stone who was living at 2 Whistley Cottages at the time of the 1911 census. Born circa 1903, she was the daughter of Robert Stone, a Chief Petty Officer in the Royal Navy, and his wife Laura.

1911 census RG14, Piece 12725, Schedule Number 56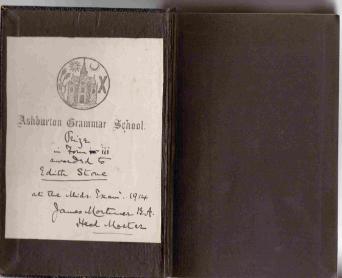 See the 1900s section of the Virtual Museum for another prize book from Ashburton Grammar School.
********
Below: Supporter's badge for
Lieut-Colonel Ernest Fitzroy Morrison-Bell
He represented the Ashburton constituency as a Liberal Unionist* twice: 17th January 1908 - 15th January 1910 and 3rd December 1910 - 14th December 1918.
From my own collection.
For more on Morrison-Bell, see Election fever in the Gathering together section.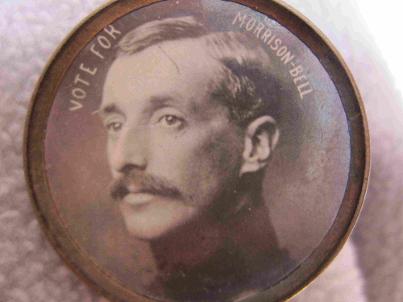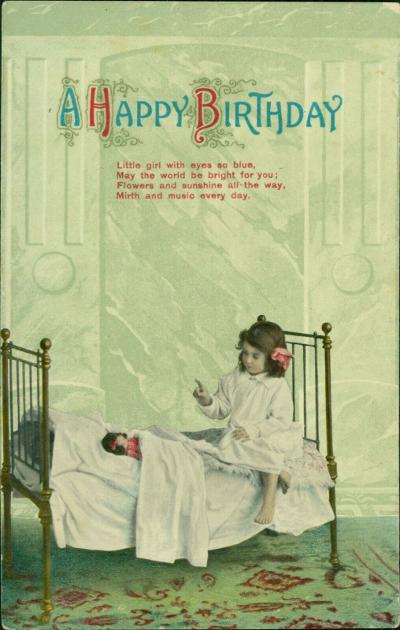 Left: A postcard addressed to Miss Gladys Palk, wishing her many happy returns of the day from M M Harris. It was sent on October 21st, 1913, to Old Totnes Road.

Gladys was born on October 22nd 1907 (note in the register) and was baptised in November, the daughter of John and Emma Palk, of Old Totnes Road. John was a gardener.

Parish records

By the time of the 1911 census, John Palk was the sexton, and rural postman: the family was still living in Old Totnes Road

1911 census RG14, piece no 12725

Gladys married William G Rooke in the Newton Abbot registration district, in the December quarter of 1932.
https://www.freebmd.org.uk

By the time of the 1939 register, Gladys and William G Rooke were living at 'Bridgelands' (Brideelands?), in the St Thomas district. William was a dairy farmer.
1939 register, available from https://www.findmypast.co.uk
From my own collection

Right:
An advertisement for Ashburton Motor Works from Burrow's Guide to Devon and Cornwall, 1921,
p158
An advertisement from the 1950s states that the business was established in 1916
(Official Guide of Ashburton in the County of Devon, Ashburton Urban District Council, undated but between 1952 and 1960)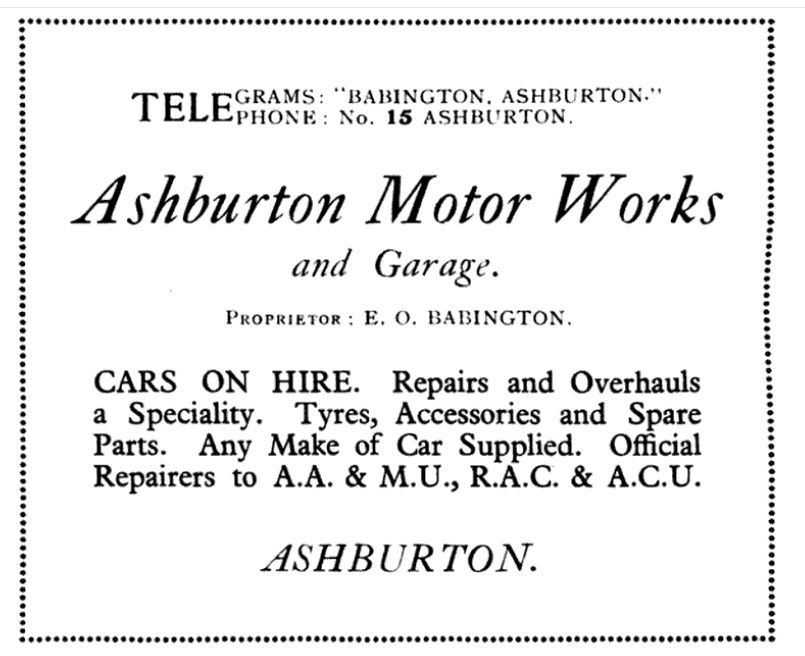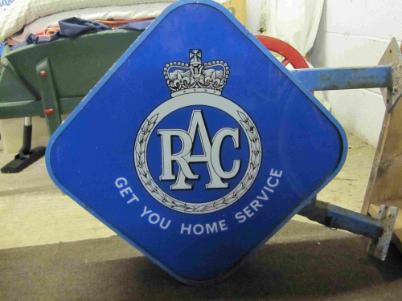 Above, right and below: These objects all come from Ashburton Motor Works, when it operated from 6, East Street.
With many thanks to Roger Tilley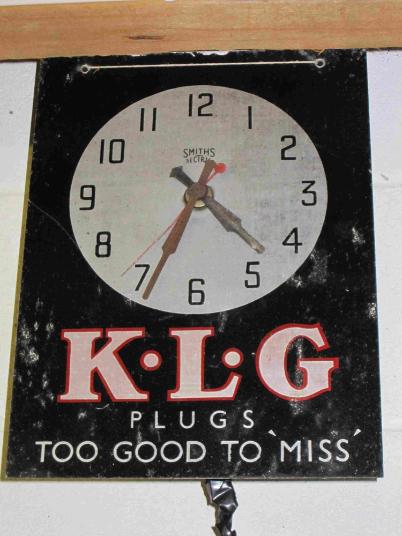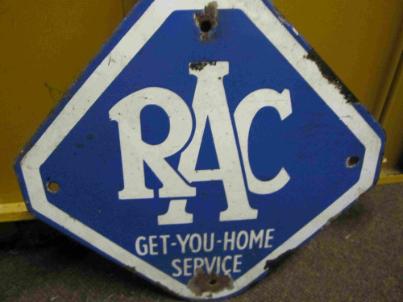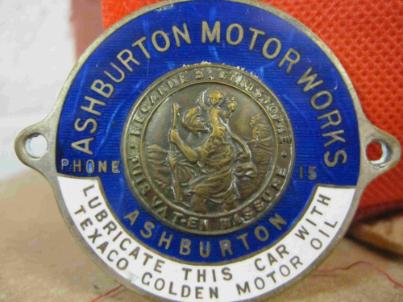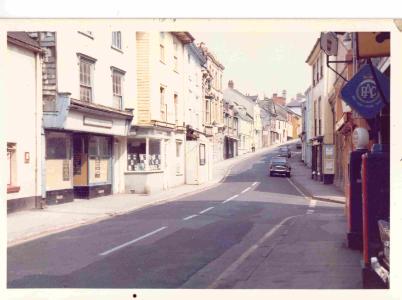 Above:
The garage in the 1970s.
Right:
Advertisement from Guide to Ashburton
Issued by Ashburton Urban District Council. Undated, but between 1930 and 1938

For more on Ashburton Motor Works, see Garage Proprietors, under Banks and Businesses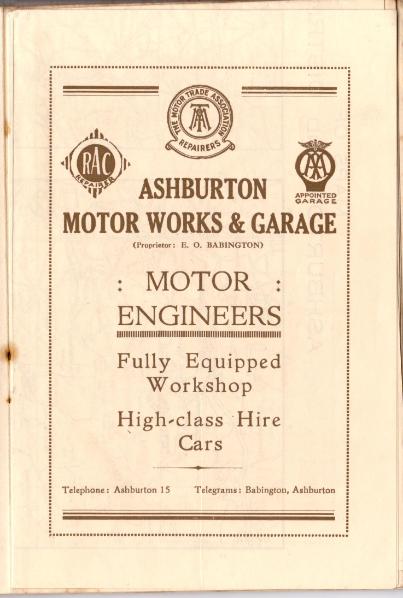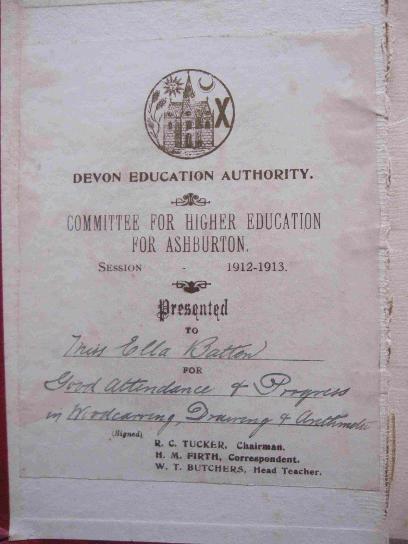 Left: 'The Story of Westminster Abbey' was presented by the Committee for Higher Education for Ashburton to Ella Batten for the 1912-1913 session. R. C. Tucker was the Chairman of the Committee, H. M. Firth the correspondent, and W. T. Butchers the Head Teacher. The award was made for Good Attendance and Progress in Woodworking, Drawing and Arithmetic.
From my own collection


In 1909 Ella, an assistant teacher, had passed Part 1 of the Preliminary Certificate Examination. She was stated to be the youngest daughter of the late Joseph Batten of Battenberg. By July she had passed Part 2.
Western Times 12 February 1909 p5 col5
Western Times 9 July 1909 p14 col2




According to both the 1861 and the 1891 census, (Ella was 3 in 1891), Joseph was born in Ashburton, and Family Search shows him being baptised at Great Meeting on March 17th 1828.
http://www.freecen.org.uk
https://familysearch.org/


The mystery is solved in the 1911 census. Ella, a council school teacher, is living with her widowed mother Blanche at Battenberg, St. Lawrence Lane, Ashburton.
1911 census RG14, Piece 12725, Schedule Number 99