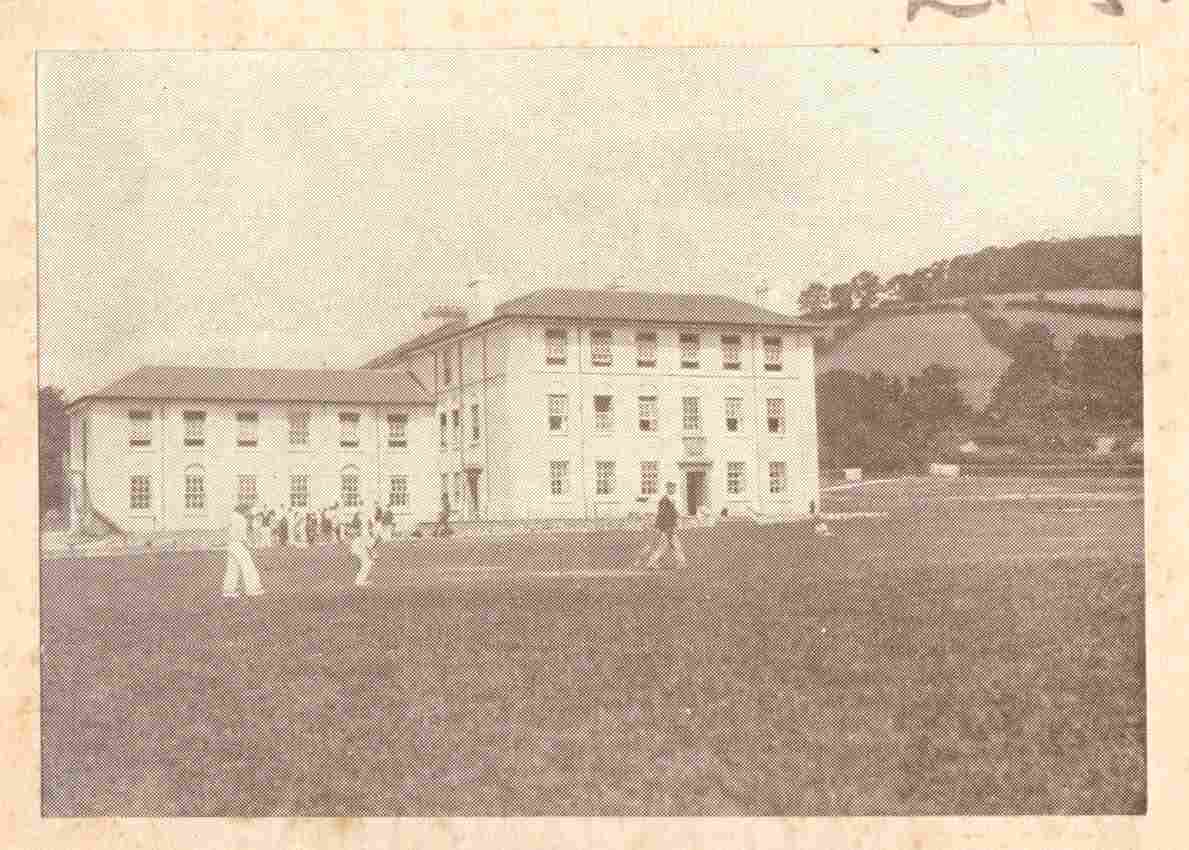 By 1958 more classrooms had been built than is shown in this earlier picture
Jos Reayer (who signed the certificate below) was headmaster from the beginning.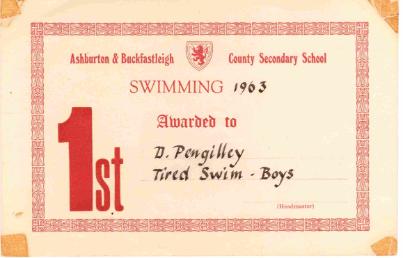 Thanks to Sue Pengilley for the above item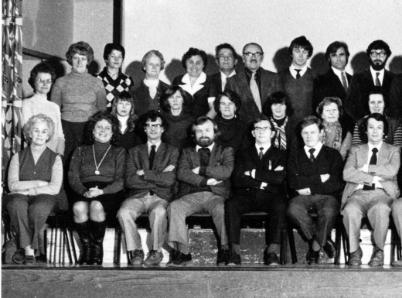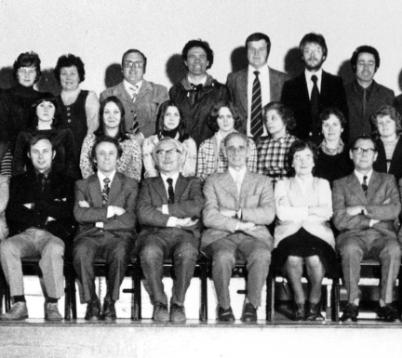 Ashburton Secondary School, originally a boarding house for the Grammar School,* came into existence in 1958. Until that time pupils stayed at the Elementary School until they either left to go to a Grammar School (Totnes or Newton Abbot once the Ashburton Grammar School had closed), or left to start work.
*opened 1928 - Guide to Ashburton, undated but between 1930 and 1935
School leaving ages
1918 Fisher Act - standard leaving age of 14
1947 - raised to 15
1972 - raised to 16
(http://www.historyextra.com/)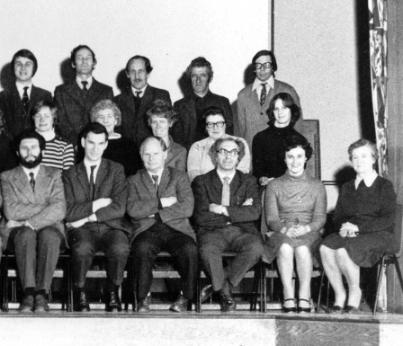 Staff mid 1970s. The school had become a Comprehensive by this time.