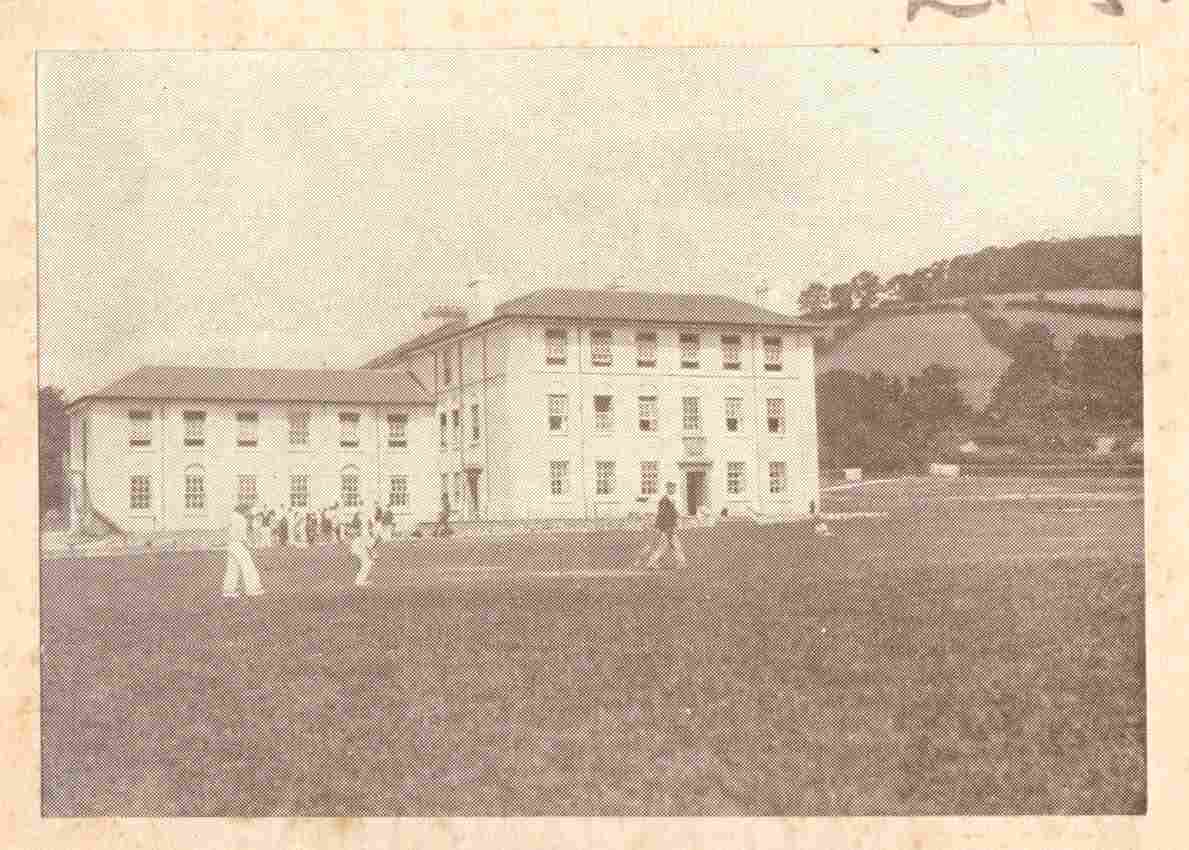 By 1958 more classrooms had been built than is shown in this earlier picture.
Jos Reayer (who signed the certificate opposite) was headmaster from the beginning.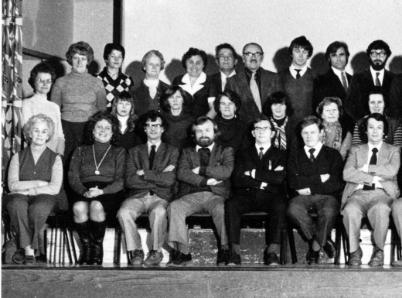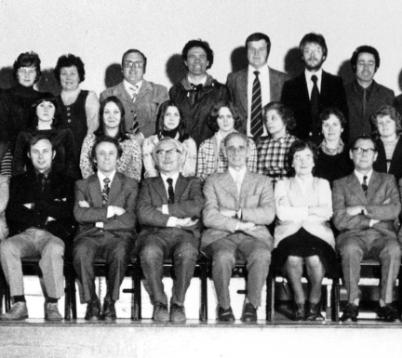 Ashburton Secondary School, originally a boarding house for the Grammar School,* came into existence in 1958. Until that time pupils stayed at the Elementary School until they either left to go to a Grammar School (Totnes or Newton Abbot once the Ashburton Grammar School had closed), or left to start work.
School leaving ages: 1918 Fisher Act - standard leaving age of 14
1947 - raised to 15
1972 - raised to 16
(http://www.historyextra.com/)
*opened 1928 - Guide to Ashburton, undated but between 1930 and 1935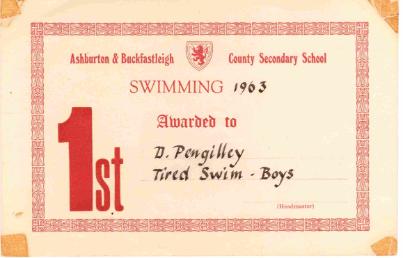 Thanks to Sue Pengilley for the above item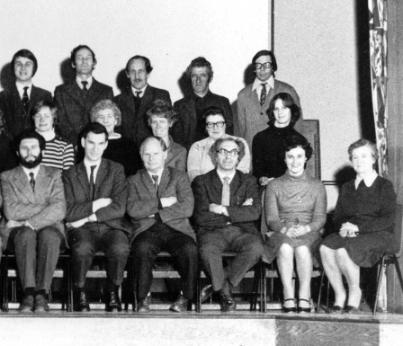 Staff mid 1970s. The school had become a Comprehensive by this time