Right
: A poster printed by Creagh of Ashburton. This notice, regarding Lydford and the Forest of Dartmoor, is dated 1842
When the election committee met in 1859, Henry Creagh stated that he was a printer and elector, printing bills for both parties. His bill for £6 16s 6d for printing costs for Mr Astell had been given to Mr Caunter–it had not yet been paid.
Morning Chronicle 28 July 1859 p2 col3
The 1861 census shows a 71 year old Henry C Creagh, a Surveyor of roads, living at West End, Ashburton. At other times he describes himself as an auctioneer or land-surveyor, and in 1838 appears in conjunction with John Whiteway valuing the tithe apportionment of Woodland.
In 1870 Morris and Co's Commercial Directory and Gazetteer describes Henry Couch Creagh as a printer in Ashburton.
He died aged 87 in 1878, and was buried on January 28th.
http://www.freecen.org.uk/Exeter Flying Post 20 November 1845 p2 col4Exeter Flying Post 15 June 1848 p1 col3
http://discovery.nationalarchives.gov.uk, document IR 29/9/457
http://freepages.genealogy.rootsweb.ancestry.com/~valhender/dirtrans/mor1870/ashburt.htm - Accessed 28-6-2014
Western Times 26 January 1878 p2 col3

Parish register
****************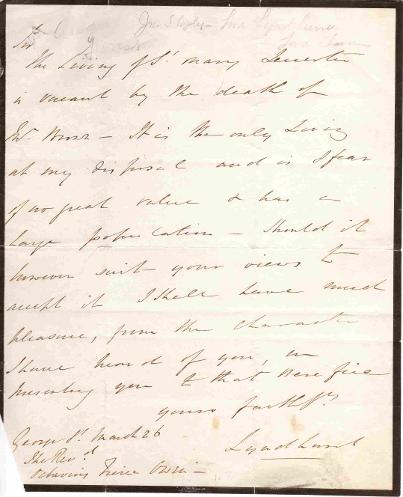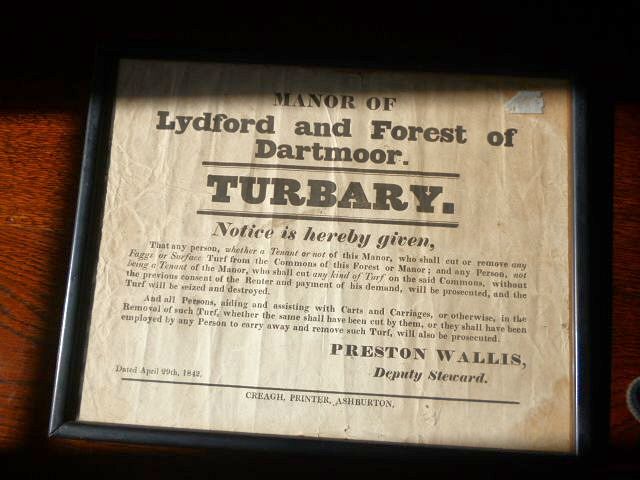 Below: Close-up showing 'Creagh Printer Ashburton.'
Many thanks to Roger Collicott of Roger Collicott Books, Moretonhampstead for this picture.


Left: A letter from Lord Lyndhurst, at one time MP for Ashburton. It is undated, but seems likely to be from 1846 (see below)
This letter, written from Lyndhurst's home in George Street, London, on mourning stationery, offers a living at St Mary's Leicester,to a Reverend Owen.
The names are difficult to decipher, but the letter basically goes as follows: 'The living of St. Mary Leicester is vacant by the death of W(?) ...?... – it is the only living at my disposal and is, I fear of no great value and has a large population. Should it however suit your views to accept it I shall have much pleasure, from the character I have heard of you, in inviting you to that benefice. Yours faithfully, Lyndhurst.
George St., March 26
The Rev ...?... ...?... Owen'
From my own collection
In April 1846, under Church Preferments, the Morning Post announced that the Rev. Octavius Freire Owen had been appointed to the Vicarage of St Mary, Leicester. The vacancy occurred through the death of the Rev. J. Brown.
The Morning Post 13 April 1846 p5 col4
For more on Lord Lyndhurst, see Election fever in the Gathering together section.